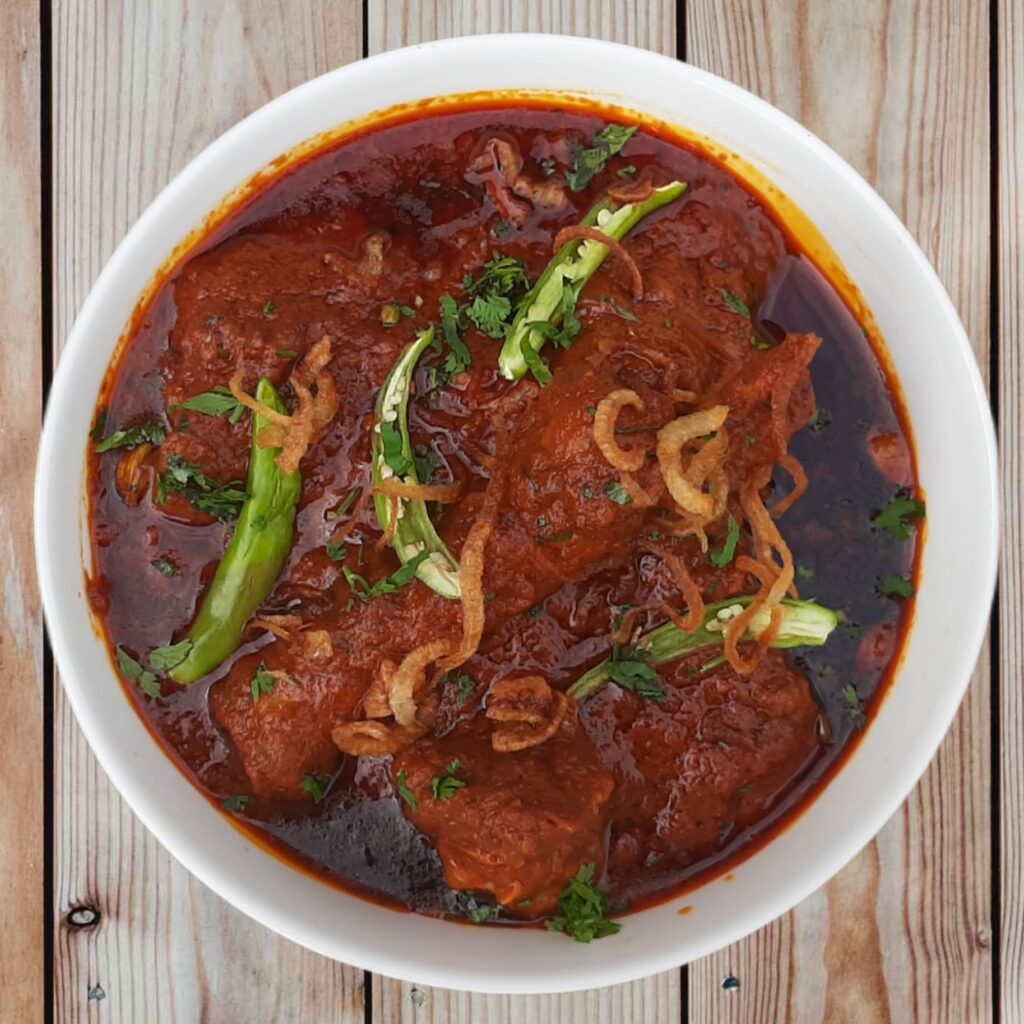 Best Regional dish- Dogri khatta meat
A staple non-vegetarian dish among the Dogra community of Jammu, khatta meat is a mutton curry that makes use of dry mango powder and pomegranate seeds. At Banana Leaf, executive chef Anuj Kumar Bhagat smokes chunks of mutton with hot charcoal soaked in desi ghee to prepare this delicacy. This is an age-old technique that sees smoking and infusing the flavour of burnt charcoal into the dish. It is done both during and after the cooking process. Khatta meat can be coupled with rice or any Indian bread for a hearty meal. This muton recipe is amazing to taste and easy to digest.
Skyview by Empyrean's Dogri Khatta meat was featured in Conde Nast Traveller India's list of the best regional dishes across some of the finest hotels in the country.
Made by seasoning the ground and unground spices, red onion, special Kashmiri masala, and mutton in mustard oil, the meat is cooked until it is tender. Finishing it with the dry mango powder and pomegranate seeds makes the dish quintessential. Garnishing it with coriander leaves and green chillies is an appetising burst of flavours. This well-blended amalgamation of spices is perfect for dinner.
With fall around the corner, this recipe for hills is a soul-warming comfort food. Traditionally served with 'Dogri Gheur', made with loads of desi ghee, this chewy medley of flavours gives you the pleasureful satisfaction of a complete meal. Its smoked and rancid flavour is an absolute USP that has food lovers adoring it!