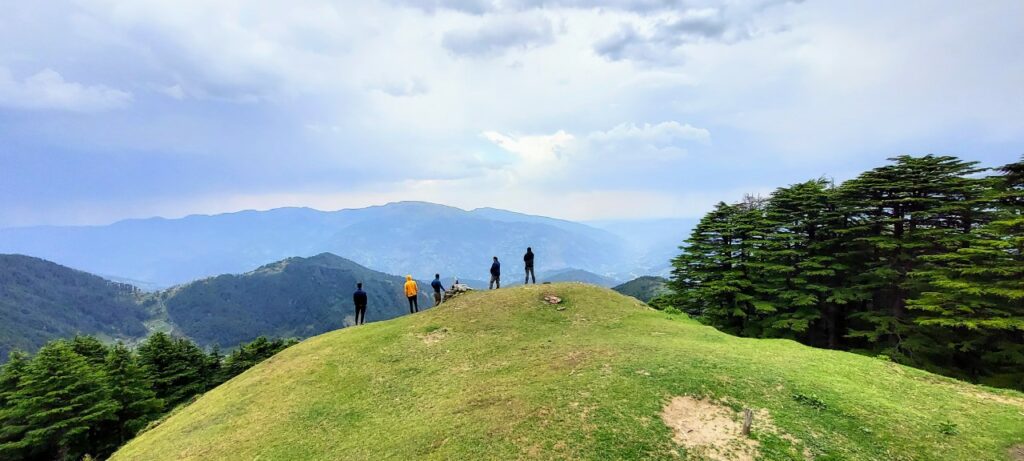 If you have a long bottled adrenaline gushing, endorsing an expel and if you wish to throw away the gauntlet of your comfort over a moderately difficult trail, then this is the trek for you.
Located at an altitude of 3500m, the meadowed trek of Chota Shivgarh ridge, overlooking the Skyview terrace and the pines of Patnitop, gives you the panoramic best.
Routing through the substantial conical greens, you'd come across the snow-covered rocks, meadows,  mud systems, and finally the tapering mountain slopes.
It is a preferred day trail by most adventure enthusiasts and nature admirers. A two-hour trail makes you witness the heavy green forests and knolls. Skyview by Empyrean offers a guided hike with an instructor ready and willing to get you acclimatised with the basics of hiking. Completion certificates are a plus too.
The day backpack of trail food, energy bar, trail mix, fruit juice and water bottle offered by the Skyview adventure valley is a perpetual hiking accompainment.
Have meals on the contours by the raging bonfires and get fascinated by routes connecting Kud and Batote.
This is a premium destination pick if one is obliged by work and needs to retrieve back to the routine in a couple of days.
Skyview World in your itinerary will ensure food, accommodation, and giveaways for corporate gifting back home.
Experience an easy escape from your monotonous lifestyle and give to your heart a much-deserved recess.