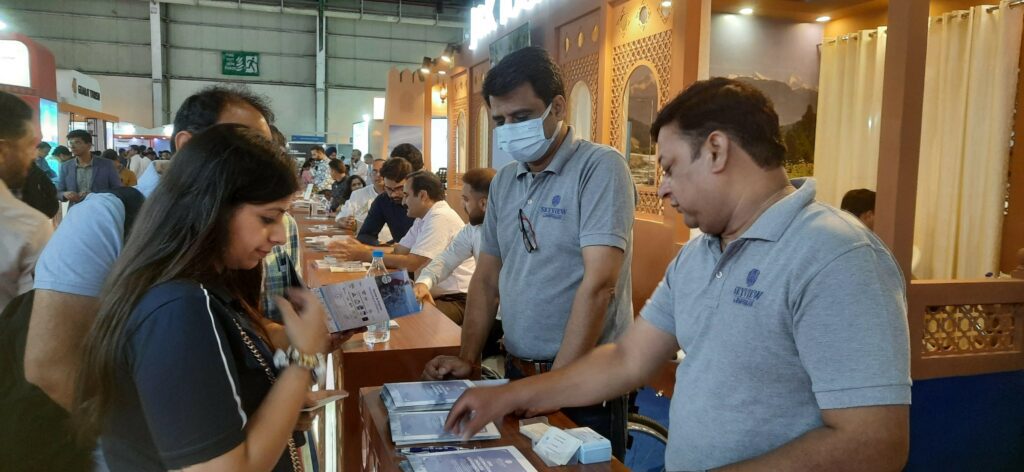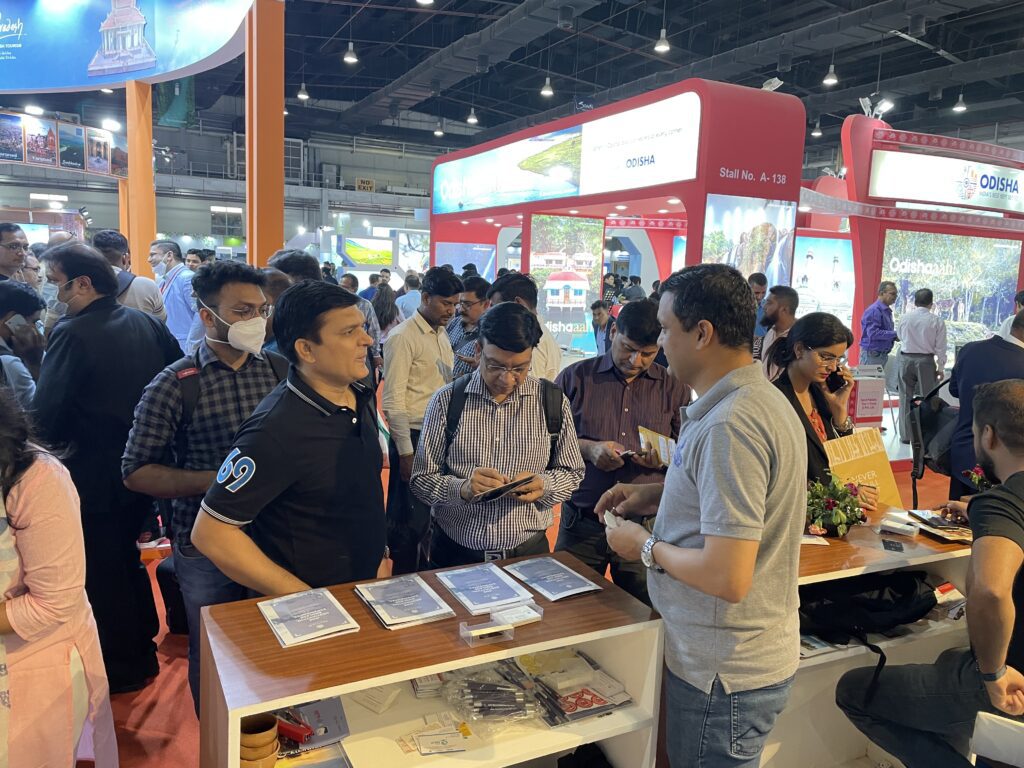 29th Edition of SATTE
The 29th edition of South Asia's Travel & Tourism Exchange (SATTE) was held at India Expo Mart, Greater Noida, Delhi-NCR from May 18th – 20th, 2022. This edition of SATTE was scheduled after 2 years owing to the two long years of the prohibition of assembly due to COVID 19 guidelines. International and domestic exhibitors were a part of this exhibition, showcasing their products.
Skyview by Empyrean also showcased its offerings in the form of Rooms & suites, Adventure activities, Skyview Gondola, and the latest addition of Camping at Patnitop.
Known as Asia's leading travel and tourism exhibition, SATTE facilitated in promotion of ideas of business, and knowledge, and partnered in arriving at solution-driven innovations to accelerate the pace of the growth of the industry.
The J & K tourism pavilion was a major crowd puller with lots of B2B travel companies. The pavilion was designed in a shikara shape. The Skyview team represented the company in the J & K tourism pavilion, where they got a chance to interact with 500+ B2B travel partners.
The crowd admired the offerings at Skyview by Empyrean and were keen to promote the product.